Featured Sites: Leo F. Kearns Funeral Homes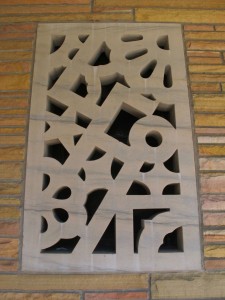 The Leo F. Kearns Funeral Homes in both Richmond Hill and Rego Park are unlike any other modern buildings in New York City. The striking design and loving stewardship of these structures is an unusual story among Queens Chamber Building Award winners.  
The history of the family-run Kearns Funeral Homes stretch back more than a century to a small storefront funeral parlor in Brooklyn's Bushwick neighborhood. Over time, the firm expanded into Queens, first in Ozone Park and after World War II, into Richmond Hill.
In 1951, Leo Kearns hired architect A. F. Meissner to design his new building in Richmond Hill. Meissner was primarily a church architect and the Kearns family knew him from the local Catholic community. But while his churches tended to be more traditional, for the Kearns family he designed something completely different. According to family lore, Meissner originally proposed a three-story Colonial Revival design which was too cost prohibitive to build. Kearns suggested that Meissner instead design a contemporary, one-story structure which would both be cheaper but also more flexible for the funeral business, which continued to grow.

Meissner presented Kearns with a long, low, one-story structure clad in yellow brick and stone veneer; a flat roof with a deep projecting eave completed the design. On first glance, the design strongly evokes Frank Lloyd Wright, with an interest in organic, human scaled design. Special touches such as a cast stone window frame with the initials LFK are also unusual for this time and for what is a relatively unknown building. The Chamber of Commerce recognized this project with an award in 1952.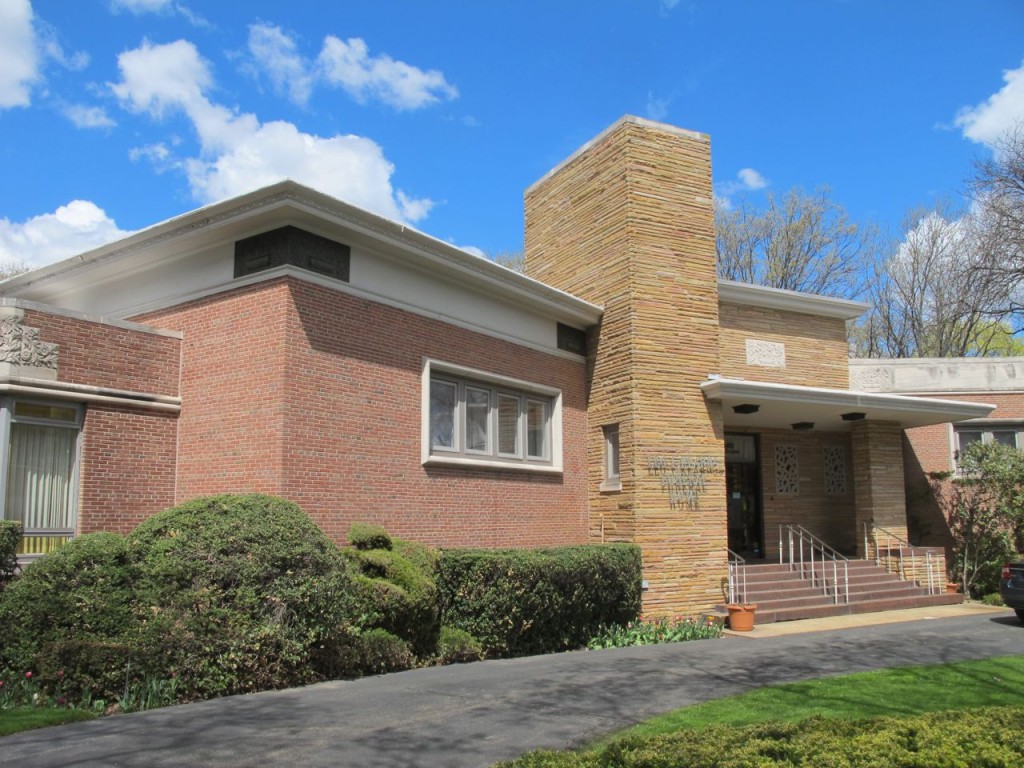 In 1955, Meissner designed a the second Kearns branch in a similar style. The Rego Park branch sits on an odd-shaped lot facing a three-way intersection. Rather than aligning the structure with the street, the  semicircular building faces the point. Here the material is pale red brick with limestone trim and a central core clad in stone veneer. To the left of the front door is the cast stone LFK window. On the interior, many of Meissner's original details are still in place including a lobby clad in flexwood, a thin wood veneer attached to canvas that bends easily. Leaded glass windows and original lighting are also present. In an interview, Thomas Kearns III, the current president of the company, stated that both Meissner buildings were built with flexibility and have been able to be be updated and changed with minimal changes on the exterior.

In 1959, architect Raymond Irrera was commissioned to build an executive office building for the Kearns family near the Richmond Hill location, however this has since been sold. It is a much more restrained design with minimal details including red polished granite above the entrance. Irrera also added an elevator to the Richmond Hill location in 1964. This alteration is indistinguishable from the original structure, something that Irrera takes pride in. The design won a Queens Chamber Award for alterations.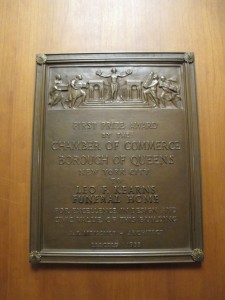 Today the Kearns family still own both the Richmond Hill and Rego Park branches and remain one of the busiest funeral homes in the state. It is both a testament to the Kearns family that these locations remain amazingly well cared for, but also to Meissner's unique designs that have remained so unique and flexible to handle the changing times so well.