Welcome to Queens Modern!
In 2014 this project was launched to explore modern and mid-century architecture in Queens, NY. This subject is viewed through the lens of the Queens Chamber of Commerce's Building Awards program. From 1948-1970, the Chamber honored nearly 400 buildings of all types across the borough. When complete, this website will feature all of these award-winning projects as well as dozens of other buildings of the era.
The site has recently been updated with an additional fifty award-winning projects, which brings the online survey to more than 200 buildings. You can view these through the Building Database which features more information on the history, architect, and architectural design of each building.
We hope you enjoy the site!
---
Featured Sites: Leo F. Kearns Funeral Homes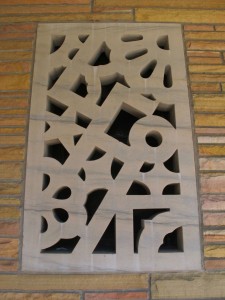 The Leo F. Kearns Funeral Homes in both Richmond Hill and Rego Park are unlike any other modern buildings in New York City. The striking design and loving stewardship of these structures is an unusual story among Queens Chamber Building Award winners.  To learn more about this family-owned business and their award-winning buildings, click here. 
Featured Architect: John O'Malley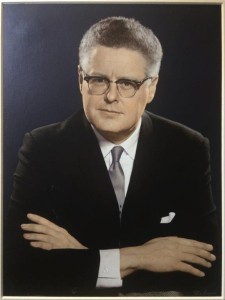 November 2015 is the 100th anniversary of architect John O'Malley's birth, making now an opportune time to share more information about his expansive body of work. Relatively unknown today, during his lifetime O'Malley was incredibly prolific, designing more than 150 structures, almost exclusively in the New York region. He had a long affiliation with both of New York City's Catholic dioceses, the New York Diocese (Bronx, Manhattan, and Staten Island) and Brooklyn (Brooklyn and Queens), as well as the Diocese of Rockville Centre (Nassau and Suffolk Counties), which became its own division in 1957.
O'Malley studied architecture at Pratt Institute and engineering at Columbia University and briefly worked in the office of Joseph Mathieu, a church architect primarily working in the 1930s, 40s, and early 50s. In 1950 O'Malley opened his own practice and by 1954 work had quickly taken off. One of his first church commissions was a renovation project at St. Francis de Sales in Manhattan; among other things O'Malley constructed a new entrance staircase in an extremely constricted amount of space. By the early 1960s, he was designing several churches, school buildings, rectories, and other associated structures a year.  To read more, click here. 
Featured Buildings